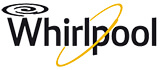 Founded in 1911 and based out of Michigan, Whirlpool is the parent company for a selection of appliance brands including Maytag, KitchenAid, Jenn-Air, Amana, Gladiator Garageworks, and many more. This makes it one of the largest and most profitable appliance companies in the world. Heralded as an innovator in the industry and known for its dedication to quality, Whirlpool is a staple brand in countless households across Canada and the USA. With so many Whirlpool appliances in circulation, Whirlpool appliance repair is crucial — without our appliance repair services, many otherwise-functioning appliances would be recycled and trashed because of small, fixable problems.
Whirlpool Appliance Repair in Toronto
At Prime Appliance Repairs, we offer comprehensive diagnostic and repair services for a wide range of Whirlpool appliances. Our team of seasoned Whirlpool appliance repair techs have decades of experience working on Whirlpool appliances. We know how to solve the most common problems in as little as one visit to your home, helping restore your appliance to its optimal functionality. For residents in the GTA, Hamilton, and Niagara regions, our team of professional appliance repair technicians can help fix virtually any issue with your appliance. We pride ourselves on providing customers with clear, transparent pricing and quick, efficient repair services.
Whirlpool Washing Machine Repair
When your washing machine is broken, your entire weekly routine goes out the window. For many families — especially families with kids — not being able to do laundry on a whim can have a huge impact on your everyday life. What happens if your washing machine is broken and your son or daughter doesn't have a clean soccer jersey for their game? Or maybe your partner needs clean clothes for a big job interview, only to find out the washing machine is broken. While laundromats are accessible, they are often quite a bit more expensive and inconvenient, compared to home washers. At Prime Appliance Repairs, our technicians offer on-call emergency repairs that can often be completed the same day. We do whatever we can to get your Whirlpool washing machine up-and-running with minimal disruption to your family's routine.
Whirlpool Dryer Repair
Like when your washing machine is broken, a malfunctioning dryer can have a negative impact on your daily life. Maybe your dryer won't heat up or spin. Conversely, maybe it's getting too hot, and you're worried about the risk of a fire. While drying racks and clotheslines are affordable alternatives, they are not the quickest or reliable solutions, so it is important to get your Whirlpool dryer repaired as soon as possible. In any case, our team can handle it. Call Prime Appliance Repairs for a quick, efficient repair on your Whirlpool dryer.
Whirlpool Refrigerator Repair
Is your Whirlpool refrigerator leaking, freezing, or failing to stay cold? Maybe it's simply making loud, obnoxious noises at all hours of the day. In either case, we can help. At Prime Appliance Repairs, we provide comprehensive diagnostic and repair services for a wide variety of common Whirlpool refrigerator issues.
Whirlpool Oven & Stove Repair
Ovens and stoves from Whirlpool are a popular choice for many across Canada. This is due to their innovative features and impressive history. However, a faulty oven and stove mechanisms that aren't working can pose a safety risk to your family and home. A broken oven or stove can not only cause burnt food, but they can also risk starting a fire. If you find that you're unable to control the heat settings on your appliance, you should consider having an appliance repair technician take a look. Our team of skilled technicians is more than capable of diagnosing any issue with your appliance and repairing it with minimal interruption to your life.
Whirlpool Dishwasher Repair
Everyone understands the struggle that comes with having to wash your dishes by hand. For larger families, a Whirlpool dishwasher is a major time-saver and makes their everyday routine much smoother. This means that when your Whirlpool dishwasher malfunctions, it can have a huge impact on your daily life and routine. At Prime Appliance Repairs, we can diagnose and repair your Whirlpool dishwasher as soon as possible. This means you won't have to argue with your family over who's doing the dishes that night.
We Have Technicians
All Over The GTA!