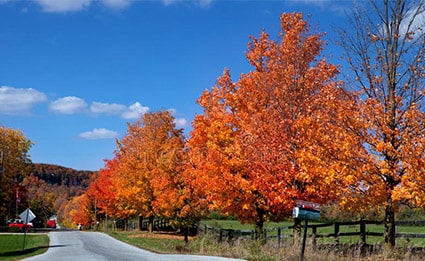 Milton has a population of over 100,000 residents, making it a moderate-sized city with a small-town feel. Located just a short drive from downtown Toronto, Milton offers professionals and families a quiet, quaint lifestyle with easy access to the fun and excitement of the big city. The result is a perfect medium between hustle-and-bustle and relaxed, laid-back lifestyles. With a wide variety of family-friendly activities and outdoor adventure opportunities in the area, Milton is a treasure of the GTA. This explains why it is one of the fastest-growing municipalities in the province.
Appliance Repairs in the Milton Area
With a significant population of young families, Milton residents rely on their household appliances to get through their everyday routine with minimal interference. From washing dishes to prepping meals, to doing laundry, their household appliances play a big part in their daily life — any interruption to this routine causes added financial and mental stress, which is why it's important to address appliance issues as soon as possible. As a top appliance repair company, we understand the strain that broken appliances can have on your stress levels. We strive to provide affordable, efficient, and swift repair services for a wide variety of appliance issues. As Milton and GTA residents ourselves, the opportunity to help make our neighbours' lives a little bit easier is priceless. We strive to provide this level of service and support for all of our Milton customers.
Washing Machine Repair in Milton
When your washing machine is broken or malfunctioning, your entire weekly routine is compromised. For many Milton families — especially those with kids — not being able to wash your laundry on a whim can have a dramatic impact on your daily life. What happens if your washer is leaking, and your son or daughter doesn't have a clean hockey jersey for their game later today? Or maybe your partner needs a fresh outfit for a big job interview, only to find out the washing machine won't drain. While laundromats are accessible in the Milton area and much of the GTA, they are often more expensive and inconvenient compared to home washing machines. Especially when you factor in travel time for commuting to and from the laundromat — let alone time wasted waiting to transition your clothes from the washer to the dryer. At Prime Appliance Repairs, our technicians offer on-call repairs — often completed with same-day service. We do whatever we can to get your washing machine up-and-running with minimal interruption to your normal routine.
Milton Dryer Repair
Similar to when your washer is broken, a busted dryer can have a serious impact on your daily routine. Maybe your dryer won't heat up, stay warm, or spin properly. Conversely, maybe it's getting too hot, and you are worried about the risk of a fire in your home. While many Milton families opt for drying racks and clotheslines as affordable alternatives to home dryers, they are not the most reliable solutions, especially if the weather isn't cooperating or you need clothes dried in a time-sensitive manner. In the event of a malfunction, call Prime Appliance Repairs for a quick, efficient repair on your dryer.
Milton Refrigerator Repair
When your refrigerator breaks, it can have a massive impact on your daily health and nutrition, as well as your budget. Unfortunately, if your fridge stops working, many residents in Milton must get fast-food, take-out, or cold meals. These alternatives can be expensive and unhealthy and are also inconvenient for many. For Milton residents, we provide full-service refrigerator repairs, often with same-day service. Our team is well-versed in the common issues with many different makes and models of fridges, and we can repair your appliance with minimal interruption to your routine.
Milton Oven Repair
Is your oven failing to heat up, or are the temperature controls not accurate? In any case, our team of certified oven repair technicians in Milton can help. We provide diagnostic services to identify the main issue your oven is experiencing and create a plan to solve it with minimal interruption to your routine at an affordable price point. Our technicians are dedicated to providing high-quality repair services for Milton residents. As local community members ourselves, you can trust that we can take care of your appliance as if it were our own.
Milton Stove Repair
When your stovetop breaks, it can make it difficult to cook proper meals for your family. Even worse, malfunctioning stovetops and range stoves pose a significant fire risk, which can put your family and home in danger. If you're experiencing any problems with your stove or cooktop, call Prime Appliance Repairs. We provide quick, efficient, and friendly service. Often, we can diagnose and solve the issue in as little as one visit. For more complex issues, we will do our best to handle it in a time-sensitive manner. This means you can get back to your life without worrying about how you're going to cook dinner for your family.
Dishwasher Repair in Milton
Is your dishwasher leaking? Not draining properly? Or maybe it's failing to heat up and effectively rinse your dishes? No matter the case, our professional technicians in Milton can help solve a wide range of dishwasher issues. If your dishwasher isn't working correctly, we're here to help! Instead of doing your dishes by hand and wasting space on a less-than-functional appliance, call Prime Appliance Repairs. Our experienced technicians, local to Milton, can diagnose common issues and even do same-day repairs. For more complex repairs, we can source the necessary parts and perform the repair with clear, transparent pricing. You'll know exactly what you'll be paying before we start any repair.
We Have Technicians
All Over The GTA!