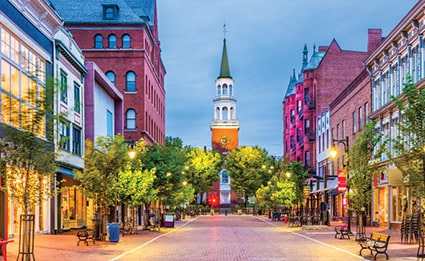 Boasting a population of approximately 200,000 residents, Burlington is well-known for its peaceful, quaint lifestyle and wealth of natural scenery and outdoor activities. From hiking to swimming, Burlington has a ton of family-friendly activities located in the area. With downtown Toronto just a short drive away, Burlington offers all the amenities of a big city without the hectic living, making it an attractive place for families to settle down and build a life.
Appliance Repairs in Burlington
For many families in the Burlington area, their household appliances are a crucial piece of their everyday routine. From cooking dinner to washing laundry, cleaning dishes, and keeping your food fresh and cold, household appliances are ingrained in our everyday lives. When they act up or experience significant issues, it can put a lot of strain on your family.
When this happens, call Prime Appliance Repairs. We offer appliance repairs in Burlington and the GTA, ensuring your fridge, stove, or washing machine is working at its best, so you don't have to worry about anything other than sticking to your normal routine. We take pride in offering Burlington residents clear, transparent pricing, so you know exactly what you're going to pay before we start work on repairs. As Burlington and GTA residents ourselves, we love being able to help our neighbours and make their lives a little bit easier.
Burlington Oven & Stove Repair
Imagine inviting your closest friends and family out to the Burlington suburbs for cocktails and a fancy dinner party, only to realize on the day of the event that your oven or stove isn't working. These types of unfortunate appliance incidents are embarrassing and inconvenient, but they can even be dangerous. Malfunctioning ovens and stovetops can cause a variety of more serious consequences, including fires and undercooked food.
Because of the risk posed by a malfunctioning appliance, you must have a professional repair technician take a look at your oven or stove if it isn't functioning properly. Our team can address any issues with your oven or stovetop cooker and fix it before your guests arrive, so all you have to worry about is what you're going to serve at your party.
Refrigerator Repair in Burlington
For Burlington residents, if your refrigerator is acting up, we can help. Our team of trained fridge repair technicians is well-versed in the maintenance and repair requirements for a wide variety of common issues with major brands, makes, and models of refrigerators. Whether your fridge is leaking on your kitchen floor, freezing the food at the back, or not getting cold enough to keep your food fresh, our repair technicians can identify the source of the issue and solve it in as little as one visit.
For more complex problems that require replacement parts to be ordered, we repair the appliance with as little interruption to your everyday life as possible. Your satisfaction is our top priority, which is why we offer a 6-month warranty for all repairs and installations performed by our team.
Dishwasher Repair in Burlington
Is your dishwasher leaking or not draining properly? Or maybe it's just failing to heat up and effectively rinse your dishes? In any case, our professional technicians in Burlington can help solve a wide range of dishwasher issues. If your dishwasher isn't working correctly, we can help! Rather than doing your dishes by hand and wasting space on a less-than-functional appliance, call Prime Appliance Repairs.
Our experienced technicians, local to Burlington, can diagnose common issues and repair them on the same day. For more complex repairs, we can source the necessary parts and perform the repair with clear, transparent pricing. This means you know exactly what you'll be paying before we start the repair.
Washer & Dryer Repair in Burlington
Washing machines and dryers are trusted by countless families in Burlington who need in-house laundry. While some people opt to wash their clothes at a laundromat and dry them on a hanging rack or clothesline, the convenience offered by washers and dryers is simply unbeatable.
At Prime Appliance Repairs, we know that even the slightest interruption to your routine can disrupt your life. However, our technicians are dedicated to providing quick, efficient repair services for both washing machines and dryers, ensuring minimal delay to your regular laundry schedule.
We Have Technicians
All Over The GTA!