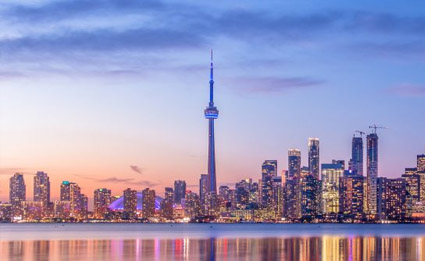 Canada's largest and fastest-growing city, Toronto is home to almost 3 million residents. With a rich history, a massive university scene, vibrant nightlife, and bustling economic situation, Toronto is a cultural mosaic. The result is a diverse urban center with unlimited potential and unending possibilities. With this kind of massive, diverse population comes a great deal of housing. For GTA residents, household appliances are a crucial part of their everyday life. Not only do they make their lives easier and more convenient, but they often help them budget and save a great deal of money. Although Toronto is home to a vibrant restaurant scene, cooking appliances such as refrigerators, ovens, and stoves make it possible for individuals and families to cook and store nutritious meals, rather than ordering in or dining out on a regular basis. For many residents, any issue with their household appliances can cause significant disruption to their regular routine, which can have serious implications as the effects ripple through the rest of their everyday lives.
Appliance Repair in Toronto
As a top appliance repair company, we don't just work in Toronto and the GTA — many of us call Toronto home ourselves. A number of our technicians and customer service team are local Toronto residents. Since we're all neighbours part of the same community, our goal is to provide the same level of service we would give our own family and friends. Our team prides itself on our dedication to delivering quality repair services and outstanding customer service — something that has made us a go-to appliance repair service company in Toronto. For all of our local Toronto & GTA customers, we deliver quick, efficient, and affordable appliance repairs to ensure you experience minimal interruption to your daily routine. Our certified technicians are well-versed in appliance repair for a range of household devices, and they have a great deal of knowledge of the unique repair requirements of many standard appliances. For Toronto residents, we offer emergency services and same-day repair calls, and can often diagnose and repair the issue in as little as one visit.
Toronto Washer & Dryer Repair
At Prime Appliance Repairs, we know that a functioning washing machine and dryer are must-have appliances for many Toronto households — especially families with kids and pets. Without both appliances functioning at optimal levels, doing laundry for your family can be an expensive and time-consuming hassle. While Toronto is loaded with laundromats, these alternatives can be expensive and inconvenient for families who have to wash dozens of loads of laundry every month. Our team of technicians will help identify the problem and take the necessary steps to fix the issue with little interruption to your routine. We offer on-call and emergency services for Toronto residents, so we can address the issue the same day you call us. Our technicians will get your washing machine or dryer working properly without messing up your regular schedule.
Toronto Oven & Stove Repair
Is your family stuck eating cold food or microwaving everything because your oven is broken? Or maybe you're forced to order food for your family because your stove isn't working. Although there are plenty of delicious take-out options for families in Toronto, the cost of this can add up quickly, and it can also raise health concerns that come from eating fast food on a regular basis. Instead, our team of oven and stove repair technicians can help identify and repair the issue, so you can get back to serving your family hot, nutritious meals cooked at home. Rather than opting for expensive restaurants or unhealthy fast-food, call Prime Appliance Repairs and get your oven and stove working properly. Our team of certified technicians are well-equipped to handle a wide variety of issues with ovens, range stoves, and stovetop cookers — we will make sure your appliance is in working order so you can get back to your regular routine.
Toronto Refrigerator Repair
For many residents of Toronto, when issues pop up with their refrigerator, they're left with very few options in terms of storing their food. Your fridge allows you to keep your food at the right temperature free of bacteria growth, which promotes a healthy lifestyle. Without a proper functioning refrigerator, it can be difficult to meal-plan and prep food that's healthy and affordable, especially when cooking for a family. When issues arise with your refrigerator, our team of appliance technicians are here to help you. At Prime Appliance Repairs, we offer comprehensive refrigerator repair services for homes in Toronto and the rest of the GTA. For years, our team has been helping Toronto families repair and maintain their home appliances, ensuring they have the longest lifespan possible. If your refrigerator is leaking, making loud noises, or won't keep its temperature, our certified technicians can help identify the problem and repair it without any significant delay to your daily routine.
Dishwasher Repairs in Toronto
At Prime Appliance Repairs, we understand that any problems your dishwasher has can have a negative impact on your everyday routine. For residents of Toronto, if your dishwasher is leaking, won't drain, or leaves food caked on your dishes, our team can help you. With a selection of high-quality and certified appliance repair technicians on call, we can help identify any problem with your appliance and resolve it with minimal interruption to your daily life. Our technicians have years of experience solving common issues that can be found with dishwashers. With our on-call and emergency repair services in the Toronto area, we'll have your appliance up-and-running again in no time at all.
Why Choose Prime Appliance for Appliance Repairs in Toronto?
At Prime Appliance Repairs, we are dedicated to providing the Toronto community with premium appliance repairs. Our customer service team and certified appliance technicians will work with you to find the root cause of your appliance problems. From there, we will identify the best solution to the issue at an affordable, transparent price-point that fits your budget. Our representatives and technicians are well-versed in the unique requirements related to most major brands, makes, and models, so you can trust that your appliances are repaired with confidence. For added security and peace of mind, we offer a 6-month warranty for all work completed by our technicians. In the event that a replacement is necessary, we can also recommend an alternative suitable for your family's needs, and we'll even install it for you. To inquire about appliance repair and installation services in Toronto, or to get a quote for a project, call our team or check out our Contact page.
Our Services for GTA Residents
For residents of the GTA and beyond, we offer all-inclusive diagnostic and repair services for a wide range of appliances. From major kitchen appliances to smaller household devices, our team of technicians can help you identify the source of the issue and take the steps to fix it with very little interruption to your everyday routine. We know that broken appliances can cause a huge disruption to your regular life, which is why we aim to perform every repair in a quick, time-sensitive manner. We also offer households in Toronto installation services for new appliances, so you never have to worry about setting it up on your own. Our technicians are well-versed in the unique features of many different makes and models, so they can recommend a replacement appliance with confidence.
We Have Technicians
All Over The GTA!