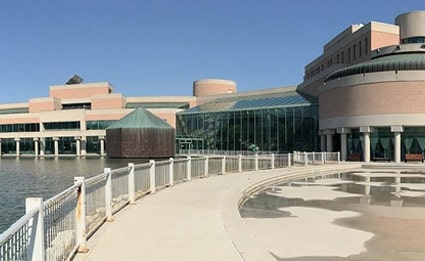 Nestled just 30km north from the city of Toronto, Markham is known as a key area in the expansion of the GTA. With a massive population of over 325,000, Markham is a hotspot for new immigrants and students who are looking for a convenient commute to downtown Toronto without sacrificing the quiet, comfortable amenities of suburban lifestyles. As a result, the community is quite close and full of family-friendly activities. Markham continues to grow at a frantic pace, thanks to its diverse culture and close proximity to everything Toronto has to offer.
Appliance Repair Services in the Markham Area
With a huge population of families in the Markham area, household appliances are held in high regard. Not only do they save families time and money when it comes to cooking food, doing laundry, and washing dishes, but they also make it easier for families to follow a consistent routine. For commuters, the last thing you want to do after sitting in traffic is to fight with your oven as you try to cook dinner for your family. If any of your household appliances are experiencing issues, Prime Appliance Repairs can help. Our team of professional repair technicians have a wealth of experience repairing a variety of household appliances for residents in the Markham area — we pride ourselves on our ability to offer high-quality repair services and customer service to Markham residents. Many of us are from the area ourselves, so we want to support our community and help our neighbours at every opportunity.
Oven & Stove Repair in Markham
Countless Markham families trust ovens and stovetop cookers as their sole cooking device so that they can serve their family and friends delicious, healthy food. When your oven or stovetop isn't working properly, this inconvenience can compromise your ability to cook for your family. In the short term, this can be expensive, as you may have to order food or pick up pre-cooked meals. In the long term, this can have severe consequences on your overall health and your annual budget. If your oven or stove is broken or experiencing any issues — maybe the temperature gauge is malfunctioning, sparks are coming out of the outlet, or they won't heat up consistently — our repair team is here to help.
Markham Refrigerator Repair
At Prime Appliance Repairs, we understand that, for many Markham families, your fridge is a crucial appliance in your home. Without a functioning refrigerator, it can be difficult for Markham families to keep food fresh and safe for consumption. If your refrigerator stops working — maybe it is leaking all over the floor, freezing your food by accident, or simply failing to stay cold — our team of dedicated refrigerator repair technicians can help. We provide comprehensive refrigerator repair services for customers in the Markham area and throughout the GTA, so you can trust that we won't stop until your fridge is running at its best.
Dishwasher Repair in Markham
Is your dishwasher leaking and not draining properly? Or is it failing to heat up and effectively rinse your dishes? Whatever the problem, our professional technicians in Brampton can help solve a wide range of dishwasher issues. If your dishwasher isn't working correctly, we can help you! Rather than doing your dishes by hand and wasting your precious time, call Prime Appliance Repairs. Our experienced technicians in Markham can diagnose common issues and do same-day repairs. For more complex repairs, we can source the necessary parts and perform the repair with clear, transparent pricing. You'll always know what you'll be paying before we start any repair.
Markham Washer & Dryer Repair
Countless families in Markham rely on washing machines and dryers for in-house laundry. While some people wash their clothes at a laundromat and dry them on a clothesline, the convenience offered by washers and dryers is immeasurable. At Prime Appliance Repairs, we know that even a small interruption to your routine can disrupt your life. However, our technicians are dedicated to providing quick, efficient repair services for washing machines and dryers. Our technicians ensure minimal delay to your regular laundry, and life, schedule.
We Have Technicians
All Over The GTA!