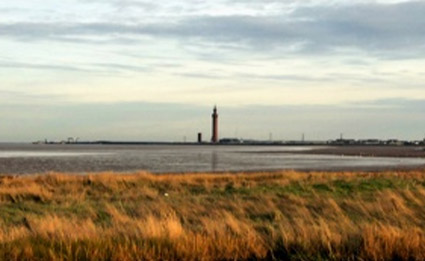 Founded in 1790 under a different name, the town of Grimsby is full of Canadian history, making it a strong example of Canada's heritage. Located just south of the GTA around Lake Ontario and in the Niagara region, Grimsby enjoys gorgeous natural views and flat scenery right up to the edge of the Niagara Escarpment. A centrepoint for military strategy sessions during the War of 1812, Grimsby played a key role in the British military strategy, thanks to its close proximity to the U.S. border at Niagara Falls. The town name was officially changed to Grimsby in 1816. With a population of just over 27 000 residents, Grimsby remains a quaint, quiet town in Southern Ontario filled with a rich, fascinating history.
Appliance Repair in Grimsby
As a top appliance repair company, we offer comprehensive appliance repair and installation services for residents in the Grimsby area. Our team of certified appliance technicians are located within close proximity to the town of Grimsby so that we can respond to urgent repair calls and emergency repairs in a quick, timely manner.
Grimsby Refrigerator Repair
Is your refrigerator leaking all over the floor? Maybe it just won't get cold or is making a loud, irritating noise? In any case, if your refrigerator is acting up, we can help. At Prime Appliance Repairs, we offer comprehensive refrigerator repair services for Grimsby residents. Our team of skilled technicians can diagnose the problem and implement a solution, often in as little as one session. For more complex cases or expensive problems where a replacement would be more suitable, our certified refrigerator technicians can also recommend a replacement model suited to your family's needs. We also offer installation services for new makes and models.
Grimsby Oven & Stove Repair
Is your oven getting too hot and burning your food? Maybe the thermostat is broken on your stove, so your elements heat up to inconsistent temperatures? For Grimsby residents suffering from oven and stove issues, we can help. Our certified technicians are well-versed in the unique issues presented by ovens, range stoves, and cooktop appliances. We offer Grimsby residents comprehensive diagnostic and repair services at a fair, transparent price, so you always know what the bill is before we start work on the project. Along with our 6-Month Warranty for all repairs and installations performed by our technicians, this transparency is a huge reason why we have such a high customer satisfaction rate. For oven and stove repairs in Grimsby, call Prime Appliance Repairs.
Grimsby Washer & Dryer Repair
At Prime Appliance Repairs, we understand the difficulty of losing your washer or dryer for an extended period. For Grimsby households with families and children, this can be an even bigger problem, as it throws a wrench in your entire weekly routine. If you are experiencing any issues with your washing machine or dryer, our team can help. We provide same-day emergency repair services to fix your appliances with minimal interruption to your routine.
Grimsby Dishwasher Repair
Is your dishwasher leaking or not draining properly? It could be that it's just failing to heat up and rinse your dishes. No matter the case, our professional technicians in Grimsby can help solve a wide range of dishwasher issues. If your dishwasher isn't working correctly, we can help! Instead of doing your dishes by hand and wasting space on a less-than-functional appliance, call Prime Appliance Repairs. Our experienced technicians in Grimsby can diagnose common issues and do same-day repairs. For more complex repairs, we can source the necessary parts and perform the repair with clear, transparent pricing. You'll always know exactly what you'll be paying before we start the repair.
We Have Technicians
All Over The GTA!