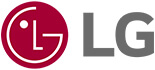 Known as LG Electronics since 1995, LG has been providing premium appliances to the world for decades. Founded as GoldStar in South Korea in 1958 before changing its name in 1995, the company is recognized worldwide as a top provider of electronics and home appliances. LG is responsible for a significant portion of appliance sales worldwide, making LG appliance repair a critical service. For many Canadian families, LG is their most trusted appliance brand, and any appliance issues can have a significant impact on their daily lives.
LG Repairs in Toronto
We provide comprehensive repair services for a wide range of LG appliances, including dishwashers, refrigerators, washers & dryers, ovens, stove tops, and many more. Our team of seasoned appliance repair technicians in Toronto have years of experience repairing LG appliances, so we can identify the issue with haste and ensure minimal interruption to your daily routine. Whether your LG unit won't turn on or is not functioning properly, we can diagnose the issue and take the necessary steps to fix it without the need for a replacement.
LG Refrigerator Repair
LG refrigerators are renowned for their cutting-edge features, sleek aesthetic, and overall versatility. Unfortunately, even the highest quality appliances can experience issues from time to time. When those issues pop up, our team of appliance technicians can help. We offer comprehensive LG refrigerator repair services for homes in the GTA. For years, our team has been helping Canadian families repair and maintain their home appliances, ensuring they have as long a lifespan as possible. If your refrigerator is leaking, loud, or simply won't stay cold, our certified appliance technicians can help diagnose the issue and repair it without significant delay.
LG Washer & Dryer Repair
At Prime Appliance Repairs, we know that a functioning washer and dryer are crucial appliances for many Canadians. Without both functioning at their best, doing laundry for your family can be an expensive and time-consuming hassle. Our team of technicians helps identify the issue and take the necessary steps to fix the problem as soon as possible. We offer on-call and emergency services to address the issue the same day you call us, so we can get your LG washing machine or LG dryer working properly without messing up your regular schedule.
LG Oven & Stove Repair
With an LG oven and stovetop, cooking has never been more enjoyable. LG cooking appliances are enhanced with cutting-edge features and modern technology to ensure you make only the best for your friends and family. At Prime Appliance Repairs, we realize that any issues with your oven and stove can have a detrimental impact on your weekly diet. Without being able to cook on your oven or stove, many families would have to eat dry goods and cold food. Our professional technicians help diagnose and repair issues as soon as possible, ensuring minimal interruption to your everyday life.
LG Dishwasher Repair
Is your dishwasher leaking or not draining properly? Is it failing to heat up and properly rinse your dishes? Whatever the case, our expert technicians can help solve a wide range of LG appliance issues. When your LG dishwasher isn't working correctly, we're here to help. Rather than doing your dishes by hand and wasting valuable time, call Prime Appliance Repairs. Our experienced technicians can diagnose common issues and repair them on the same day. For more complex dishwasher repairs, we can source the necessary parts and perform the repair with clear, transparent pricing. You'll know exactly what you'll be paying before we start any repair.
We Have Technicians
All Over The GTA!