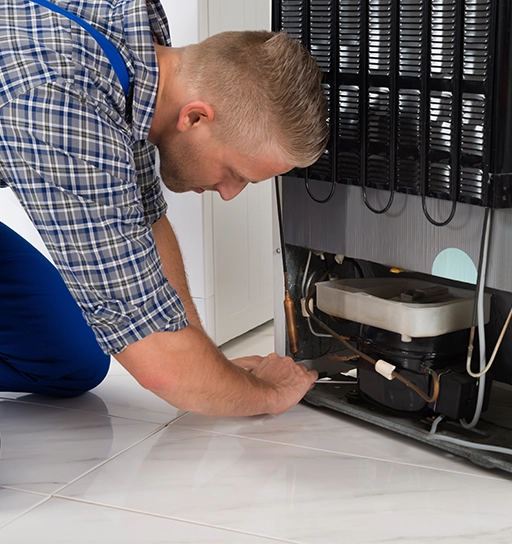 Wine coolers are a symbol of sophistication and good taste in many homes across the country. A wine cooler is a refrigerator specifically designed not just to store your wine but to preserve and age it to perfection. As a result, the wine tastes perfect by the time you're ready to drink it. By controlling the temperature and environment in which your wine rests for long periods, wine coolers highlight the natural flavours of the beverage, resulting in an enhanced tasting experience.
Proper temperature-controlled storage brings out your wine's true flavour characteristics and potential. Not everyone can afford to have a full wine cellar in their home — a wine cooler is a great option that you can afford on a more modest budget! Whether you are ageing a fine bottle of wine for several years before enjoying it or you prefer wine at a certain temperature, wine coolers let you store your wine based on your personal preference.
Contact us Today
Wine Cooler Maintenance
Like any kitchen appliance, a wine cooler is still susceptible to maintenance issues. In the event that your wine cooler stops cooling, this can have a dramatic impact on the quality of your tasting experience and ruin your next dinner party with friends. Our professional repair technicians can identify any issues you are having with your wine cooler to ensure that your favourite wines are kept safe and ready to enjoy.
Our technicians have a great deal of experience working with wine coolers. We offer comprehensive diagnostic and repair services for a variety of wine cooler types, including freestanding & countertop models, coolers built into your bar, compressor models, thermoelectric designs, and single-zone/dual-zone coolers.
Contact us Today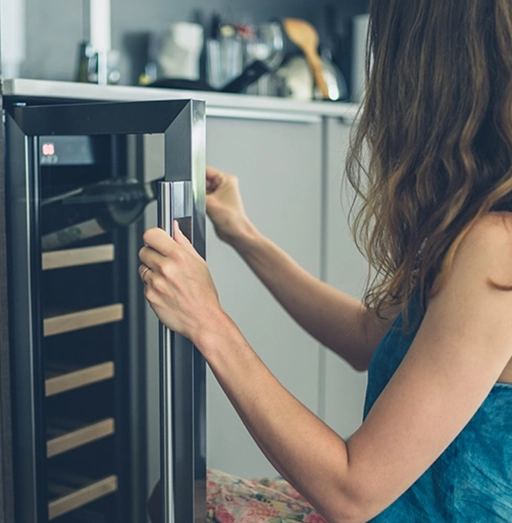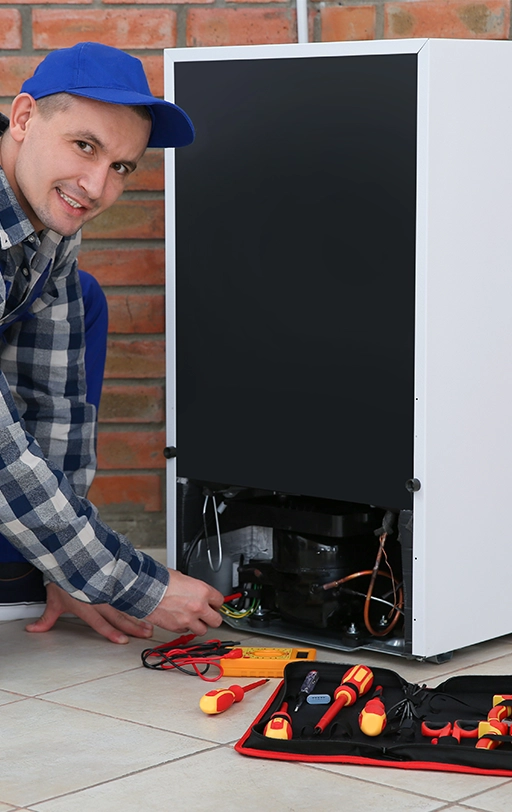 Wine Cooler Repair
If you're experiencing any issues with your wine cooler, our technicians can help. We are well-versed in a wide range of common wine cooler issues and their solutions. Some of these issues include malfunctioning temperature control, leaking, power disruptions, sparking electrical sources, and more. These issues can be very frustrating, as purchasing wine is quite an investment in both your time and money. Having a whole cooler's worth of wine ruined by a malfunctioning cooler can be a significant expense. If you do not see your specific issue listed, contact us directly for more information and a detailed quote on your cooler repair.
When it comes to wine cooler repairs, we understand that a malfunctioning appliance can put a great deal of strain on your regular routine and even ruin your upcoming family get-together or dinner party with friends. During our appliance repair process, we try to minimize disruptions to your life as much as possible. In some cases, we can offer same-day diagnosis and repairs for common wine cooler problems. If the issues persist, it may take longer to repair. They communicate accurate timelines and pricing quotes before starting any repairs.
Contact us Today