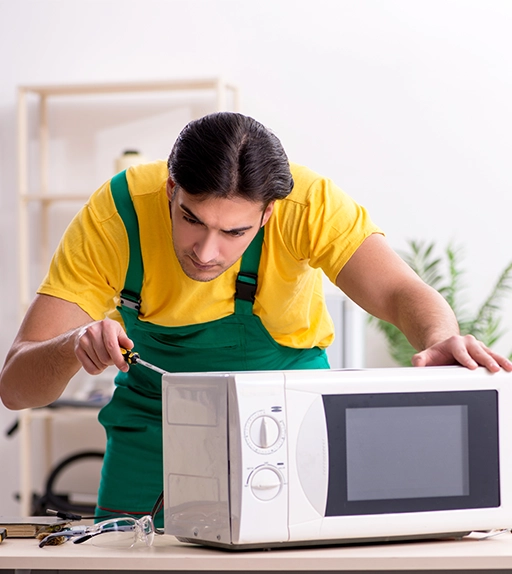 Microwave Repair
Are you having problems with your microwave not heating up food as intended, making strange noises or failing to function as expected? When this occurs in your kitchen it can become an enormous hassle – but Toronto's trusted microwave repair experts are here to help!
Common Microwave Issues
Microwaves have become an essential part of modern kitchens, offering quick and convenient cooking solutions. But just like any appliance, microwaves may experience issues over time. If your microwave is no longer functioning as desired, don't hesitate to reach out for assistance from Prime Appliance Repairs immediately.
Contact us Today
Microwave Repair Technicians
Prime Appliance Repairs' experienced technicians specialize in diagnosing and repairing microwave issues. From failing to heat or turn on properly to showing error codes or emitting unusual sounds, our professionals have all of the skills required for successful microwave repair.
Affordable microwave solutions
At Microwave Repair & Installation Service of GTA, Hamilton & Niagara we provide comprehensive microwave repair and installation services to residents living within these regions. Our technicians have experience dealing with various brands, models and microwaves to restore them back to optimal performance.
Different Types of Microwaves We Repair
Our microwave repair technicians possess extensive knowledge in regard to all models of microwaves, from built-in models, drawer models and over-the-range units to built-in models and drawer models. No matter which microwave model is in your possession, our experienced repair team has the ability to diagnose and address its issues.
Contact us Today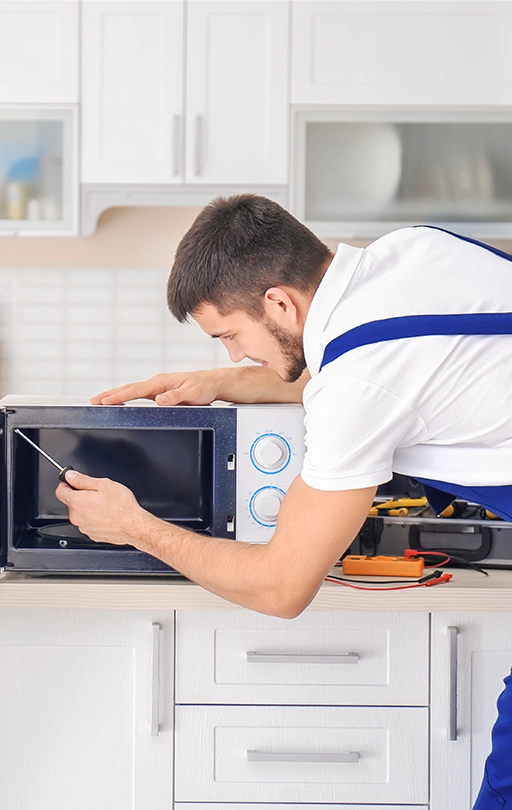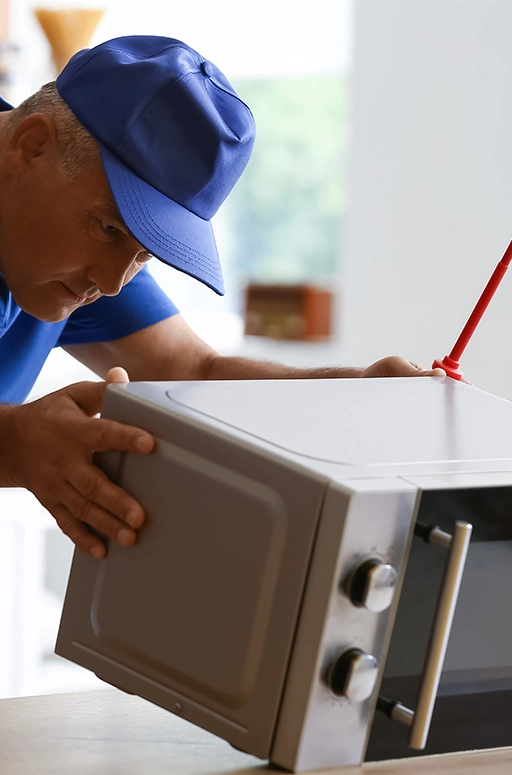 Common Microwave Issues We Cover
Our team can address a range of microwave issues, such as:
Not Heating Properly or Evenly: If your microwave is failing to heat food evenly or adequately, this could be caused by an internal magnetron malfunctioning or another internal component failing.
Turntable Problems: An inactive turntable can result in uneven cooking. We specialize in diagnosing and fixing turntable motor and mechanism issues to restore its performance.
Display or Control Panel Issues: Our technicians can diagnose and resolve control panel problems if it is nonresponsive or showing error codes.
Microwave Sparks or Arcs: If your microwave is sparking or producing electrical arcs, this could be caused by damage to its waveguide cover or stirrer fan, metal objects inadvertently placed inside, magnetron malfunction or failure, etc.
Unusual Noises: Unusual noises coming from your microwave could signal issues with its fan, motor, or other components.
Door Seal and Latch Problems: An incorrect door seal or latch may result in improper functioning and safety risks, leading to issues in terms of both function and security.
Contact us Today
Brands We Serve
Our technicians are experienced in servicing a wide range of microwave brands, including:
AEG
Bosch
Café
Dacor
Electrolux
Equator
Fisher and Paykel
Frigidaire
Gaggenau
GE
Jenn-Air
Kenmore
KitchenAid
LG
Maytag
Miele
Monogram
Porter and Charles
Samsung
Summit
Thermador
Viking
Whirlpool
Wolf
If your brand isn't listed, please contact us for more information.
View All Brands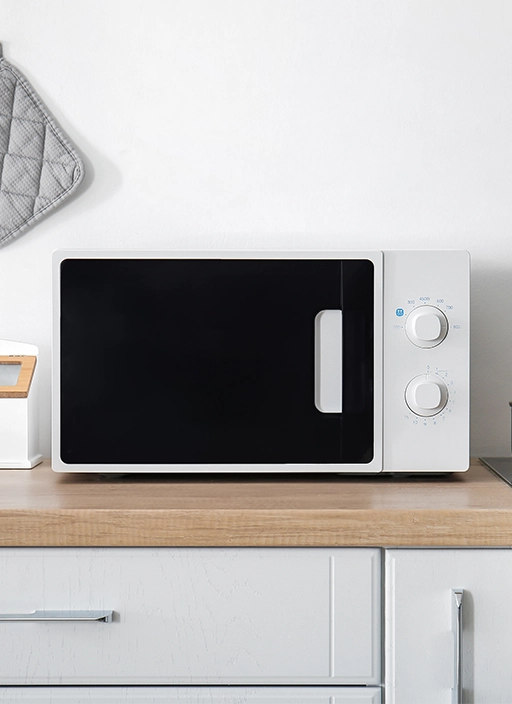 Specific Problems by Microwave Type
Household appliances like microwaves are essential in modern kitchens, but they can encounter various issues over time. Here's a general overview of frequently experienced problems, followed by specific problems unique to each type of microwave.
Contact us Today
Book Your Microwave Repair Appointment Now
If your microwave is giving you trouble, don't wait – schedule a service call with Prime Appliance Repairs right now! Simply fill out our online form, and one of our representatives will reach out promptly to address all of your microwave repair needs.
Contact us Today